only if
Feb 15
2013.02.16
Last night obba asked me to send him a picture of me he could use as his phone background. This morning he sent me this:
We are so lame <3
2013.02.15
Obba and I were supposed to meet yesterday for Valentines, but I couldn't see him cause I was sick. So I was in bed and all of a sudden someone rings the door bell and knocks on the door. And there he was holding a bowel of porridge, worried sick. He did the dishes, fed me, and left with the valentines presents I prepared for him. 
And after I went to bed, he sent the most adorable text♡
사랑하는 여보야 손편지는 아니지만 여기에다 적을게요ㅠㅠ
여보를 만나서 서로 알게되고 깊어지면서 오빤 참 행복해졌어요 물론 그만큼 고민도 많이 했어요…당신에게 어울리는 남자가 아닌데 하구여 ㅎㅎ 제가 그대에게 뭘 해드릴 수 있을지 당신 힘들게 만드는건 아닌지…상처만 주는게 아닐지 참 고민 많이 했어요. 당신에게 나란 사람이 뭘까 불안해하기두 했구요 <ㅋ 물론 울여보가 나 마니 사랑해주지만서도 헤~♥>
여보 있자나요 당신이 점점 커져요. 하루에 왠종일 단신생각만 해도 하루가 다 가버릴 정도로 커져버렸어요. 오늘 여보가 아프다고 했을 때 느꼈어…내가 해줄 수 있는게 없을까…. 여보한테 뭔가 도움이 될순 없을까…어떡할지 모르고 우왕좌왕 하다가 여보야 너무 보고 싶어서 찾아갔어요…사실 말이죠 오빠가 말을 막 놀려도…여보가 제일 소중하고 사랑스러우니까 쑥쓰런 마음 숨기려구 안그런척 모르는척 할 때가 많답니다 :D 헤~♥ 몰랏지 대지야! ㅋㅋ 사랑하는 사랑하고 또 사랑하는 여보 언능 나아요 ㅠㅠ 여보 이제 서울가면 언제 보디ㅠㅠ 흐잉..서로 멀리 떨어져있는게 무섭지만요 오빠도 여보 생각만 하면서 잘 하구 있을게요. 여보한테 안부끄러운 멋진남자 되고 싶어요 헤헤 당신에게 짐이 되긴 싫어요 ㅎㅎ
여보는 똑똑하고 이쁘니까 어디가도 인기 많을거야ㅎㅎ 어쩌겠니 니가 이쁜거류ㅠ 혹시나 어디 놀러가거나 다른 남자가 생겨도 나한테 숨기지 말아요 ㅎㅎ 다 말해주세요 아가씨ㅠ 안그랬음 좋겠지만 ㅎㅎ 나도 여보한테 다 말해줘야징~♥
여보여보여보~♥ 그럼 어서 나아요 ㅠㅠ
여보야 아프니까 걱정대요 ㅠㅠ 
How can I possibly not love this boy <3
Feb 13
2013.02.13
Here are some pictures from the time when I tried to teach him. He doesn't want me to give him English lessons anymore though. Something about how he doesn't want me to spend extra time devoted to his studies, that he already feels bad as it is because I'm too good for him, that he's not worth my precious time…
Went to an Indian restaurant for dinner, then watched 7번방에 들어온 선물, then went to a kitty cafe.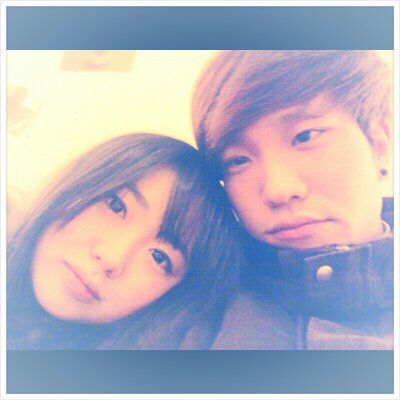 Jan 29
[video]
2013.01.29
happy new year! my computer's finally fixed!! so YAY!!
so a lot happened in the two months-ish.
but first, my mails need some organizing…
so going on from 13…
#14.
Alex Pak.
16? i think? well underaged is what is important.
kid's gonna make his wife real happy ;)
#15.
Cant remember name. Studying to be a pilot though.
VIRGIN OMG
but real sweet and cute i guess
#16.
also dont know name.
"huge mistakes, huge mistakes, mistakes that are huge"
- Sam I Am
#17/18
THREE makes a party!! also no names.
since THAT's out of the way, one less thing on my list of things to do before i die. (haha, get it, things to do………………….)
#19.
Name starts with Bong something…..
short and stout but can carry me which is good, but stupid and stalky overall.
Which brings us to the grand #20.
My boyfriend.
Name: Bong Joo Kim
Birthday: 1989. 09. 08
Height: 179, 180
Weight: Don't know but super well built
Dong-Eui University 조선학과 (ship building)
Youngest of three children.
Currently works at Krispy Kreme and Pizza Hut.
Worries for me, and about me. Cares for me. Protects me. Encourages me. Adores me. Comforts me. Massages me. Loves me. Wants to be more than just a guy that I once knew. Says he would be mine forever if I just say the word.
But leaving for Australia in May.
The sweetest, most understanding and loving man I've ever known.
(Also an animal in bed. and a bigger pervert than me haha. likes to massage me. can outlast me by a landslide.)
And now, lets summarize the last few months.
1. The play ended.
2. Of the 5 schools I applied to, 연세is the only school I did not pass the first exam, but to be fair, it was a Korean essay problem, for which I was not prepared for( not because I didn't study but because Koreans love an expected way of writing/doing things in general and I didn't bother going to a 학원 to learn that stuff.)
3. For the Korea University secondary exam, which is a major exam (as in what major are you), I crammed 3 months worth of information in a 48hour ish period. Went to take the test, and knew almost everything except one theory. I hope I didn't fail.
4. Started dating my 여보 on January 18, 2013. on the 17th, i lost my wallet. that was the day i was supposed to treat him out to dinner and he promised to by the alcohol after. but having lost my wallet and all, he treated me to dinner, movie, coffee, alcohol, and later a room for the night. I was supposed to go home, but he started holding me tighter and kissing my neck. And we ended up at the room, where we made love and talked more seriously about what we're doing and what our relationship is exactly. we agreed that since im probably moving to seoul and him to australia a little while after i move, it wouldn't be stupid to get together. but as the night went on, he became noticeably more attached to me and decided "안되겠다. 우리 사귀자." and so began our relationship.
I will post pictures and captions periodically or asap, which ever one comes first, so I can record my "first" official relationship where the guy isn't just trying to get in my pants and where he likes me more than I like him but I don't feel 부담스러워 about it. This could potentially be a miracle, so better record it in detail, even if the record itself may tear my heart to shreds later.
I should actually be sleeping now since my dad is picking me up at 4am and it is now 11:02 pm. tomorrow is the성균관대 interviews. hope it goes well cause i planned everying 2 hours too early cause i thought the interviews start at 10, not 12, which is when it actually starts……………………
night night! :D
Nov 17
12.11.18
My computer is busted, my mom's computer is slow as hell and I have to be careful not to be on the computer when she's home, which is why I haven't posted in four months.
So here's some highlights:
1. Got metal plates out of my arms. The intern doctor who took care of my wound and things of that basic nature was really cute, but he should really shave.
2. Had a threesome with two guys in a shitty small town. Never again though lol
3. I almost forgot, kid waiter from BB and i did it too. And there was another kid I met before I moved that I screwed as well, which brings the grand total to…like 17 i think? I need to recount my mails.
4. I met up with 동현 and지연 (on separate occasions)!! And I visited him at the army base for his birthday last weekend without telling him. I think he was pretty psyched and also confused… Long story short, I'm seeing him again today and I'm sitting at this shitty little pc cafe place all dressed up and shit while little children play gun games…
5. I work at Krispy Kreme and am going to do the last two shows of 네가지사랑이야기, a very very poorly written play about love, that was even more poorly blocked and directed. I was light board op/ sound op. I  am never doing operator again. I'm more of an SM type I think…
6. Lost like 10 pounds? or something. My boobs are majorly smaller now…… but its okay they're still there :)
7. Got a 112 / 120 on the TOEFL and 990/990 on the TOEIC.
On a side note, winter is meant to be this cold, but I'm having a hard time adjusting from pseudo-california winter to real life winter……
Jul 01
Campanile of 'Fara' (by ewitsoe)
Jun 07
2012.06.06
Josh and I are now officially friends. It makes me so happy that we talked for a couple hours and didn't talk very much about sex for once. He told me he thinks I get him. And although I told him I think he is mysterious, I agree. I get him. And I think he gets me too. Which is exactly why I didn't tell him I get him. I was scared that if I did, I would actually start to like him. Well like him more, that is. And sadly, he's married and I'm moving to a different continent in less than two weeks. So it would be bad if I admitted that I like him.
So we're friends now.
Yes, this is a good thing, in case this post is confusing.
"but bear in mind, you have a lot of life to live, and a lot of people to meet" — b
Jun 05
2012.06.05
비행기티켓을 끊었다. 끈었다인가? 역시 한글은 어려워 ㅡㅡ
6월19일 아침 11시30분 비행기 인데 나리타, 인천을 거쳐 부산에 도착하게 된다. 이제 정말 딱 2주가 남았다. 2주라는 시간안에 미국이라는 나라, 캘리포니아라는 주, 그리고 앨애이라는 이곳을 떠나게 된다. 기분이 좋다가도 이상하다가도 또 좋다가 걱정이되다가. 막 이런다.
주변사람들의 걱정이 많다. 나는 아무러치도 않은데 말이다. 내가 벼랑끝으로 이사를 가는것도 아니고, 나를 사랑하는 사람들이 있는 집으로 드디어 가게되는데 이러면 어떻게, 저러면 어떻게 하며 겁을 준다. 어려운 일이 닥치면 여기서 그랬었던것 처럼 해쳐나가면 될것이고, 도움이 필요하면 요청하고 찾아보고 하면 될것이고, 한국스러운 사고방식 이라는것도 배워가면 될것같다. 삶이라는건 어디를 가던 그런게 아닌가라고 생각하지만 주변에 많은 사람들때문에 마음이 점점 무거워지는것 같다. 날 좀 믿고, 그냥 잘하려니 지켜봐주셨으면 좋겠다.
물런 안다 처음엔 적응하기가 많이 어려울수도 있다는것. 특히 아무도 모르는 지금은 많이 외롭고 미국에 있는 친구들이 그리울지도 모른다. 하지만 그리우면 전화하면되고 스카이프를 하면된다. 항상 옆에 있던 친구가 없어서 매일 보지않아도 되니까 그냥 그정도로 위로를 받으며 살면 될것같다. 그래서 한국 배낭여행을 하고싶다. 기차를 타고 또 고속버스를 타고, 이리저리 한국문화, 역사가 묻어나는 많은것을 보고싶다. 다니다 보면 사람들도 많이 만나겠고 그러다 보면 자연스럽게 조금식 적응을 해갈수 있지 않을가 생각한다.
여행을 다녀와서는 아르바이트를 하면서 한국 사회생활도 천천히 시작할것이다. 어디든 좋다. 내가 해왔던것 처럼 열심히 일 하고 잘못한것을 빨리 깨우치고 또 배우면서 일하다보면 아는사람도 생기고 행복해질수 있을것 같다.
다 필요없으니까 그냥 행복했으면 좋겠다.